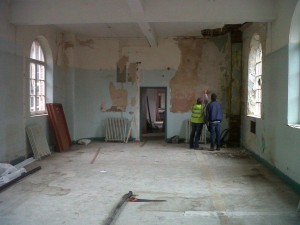 14-16 NOV 2013 EVERYWORD at www.everymanplayhouse.com
0151 709 4776
For a few hours each week, Jim escapes to a rented room. Here he is free from his family, his drinking, from even the tumultuous centuries unfolding around him. But tonight he is not alone – not without his younger self for company. Directed by Julia North, George Costigan and Niall Costigan play Jim in this script in hand reading of a heart breaking and often very funny new play from David Spencer.
If no other sings your praise, then are you left to talk to yourself of failure? To say it went well would being toxically modest; at least in the words of two I trust: George Costigan "wandering into the bar afterwards was like wandering into a Guardian review you'd written for yourself." John Burgess "that electric atmosphere of total concentration on the word." Anyway, for me, I started by writing what I thought was my play to cure me of my own fear of death – that's a decadent ambition I know – but eventually I realised I was writing a play to cure myof my fear of life. In that sense, the best criticism has to be this: picture a full featured woman swathed in the shabby glamour of a Jean Rhys brown coat,  she has a mouth stolen from a young Glenda Jackson, its done up in a blast red lip-stick; she marches into the bar and says, "he's right you know! The writer's right you know, we don't kiss enough. Where's my husband?" And then she finds him and demands a Hollywood snog. If you write a play about the limits of your own species, that has as much hate for that species as it has love, then it is thrilling to provoke such a reaction: just one kiss. And then another.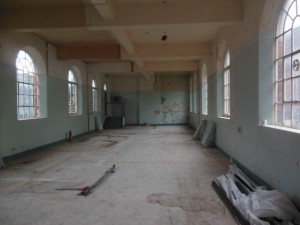 A special thanks to Elizabeth for her smarts, to Lindsay for her vision and to Haley for her kindness.