The Glamorous Life of a Spud is a sinister, sometimes comic, psychological entertainment, not a well made play rather a dramatised poetic murder text, like a Cave song or even a Tarrantino script but done by Ken Loach.
The characters are all drawn together one mid summer's night for a poetic feast of art, violence, of love, death and druggy nihilism; plus fish and chips.
02/10/2012 reading, SCRIPTWORKS http://www.scriptworks.net/
Manchester Contact Theatre http://contactmcr.com/
"…the emotional violence Spencer's characters endure inspires a sense of sadness. Described thus baldly, his plays may sound harrowing. Painful they certainly are but the plays are also shot through with compassion and a poetic realism that borders on despair…"
Trevor Griffiths, Carole Woddis, THE THEATRE GUIDE: A comprehensive A-Z of the World's best Plays and Playwrights, (2003).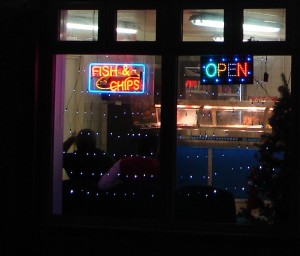 _____________________________________________________________
Wow. It's taken this long to write this up. A great big sorry to all concerned and a special thanks to Connor Mckee of Scriptworks, Julian Hill of Manchester Playwright's Forum and Handsome James Patrick of Somewhere Soon and the young black woman who read John and confirmed my faith in non-naturalistic casting, thank you.
I wanted to make sure that I had the best possible draft of the play, THE GLAMOROUS LIFE OF A SPUD, in place before I started talking about it. It's there now. Thanks goes out to those who gave the play a cold but dignifying reading, did battle with guts and swashbuckle through its non-naturalistic language and confirmed its strength (and their efforts have been made the most of in the new draft) and also occasionally to reveal its indulgence (exterminated by me with Dalek ruthlessness.)
Anyway, if that wets your appetite then check out Sue Dunderdale's Website http://www.suedunderdale.com/ as she's been trying to get this play on for a while now, the script has never been fitter!